vDash Specifications
Virtual Dashboard Utility for PC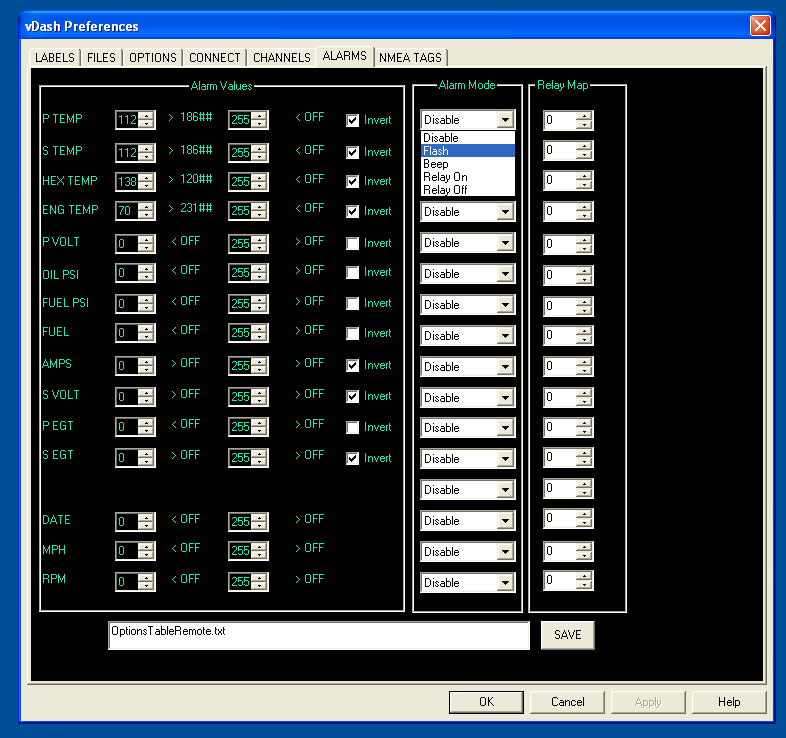 Min/Max alarms can be set for each of the 16 sensor inputs by scrolling the associated selector. Values from calibration tables are displayed to show trip points. Setting alarm index to max (255) or min (0) disables the alarm. Alarm vales are stored in OPTIONS file for later loading into unit.
Optional vSwitch module allows alarm conditions to activate or deactivate selected relay to control equipment.
Alarms can be individually set to flash display or enable an audio warning.

info demo specs prices products order support contact
(c) Copyright 2004 Chetco Digital